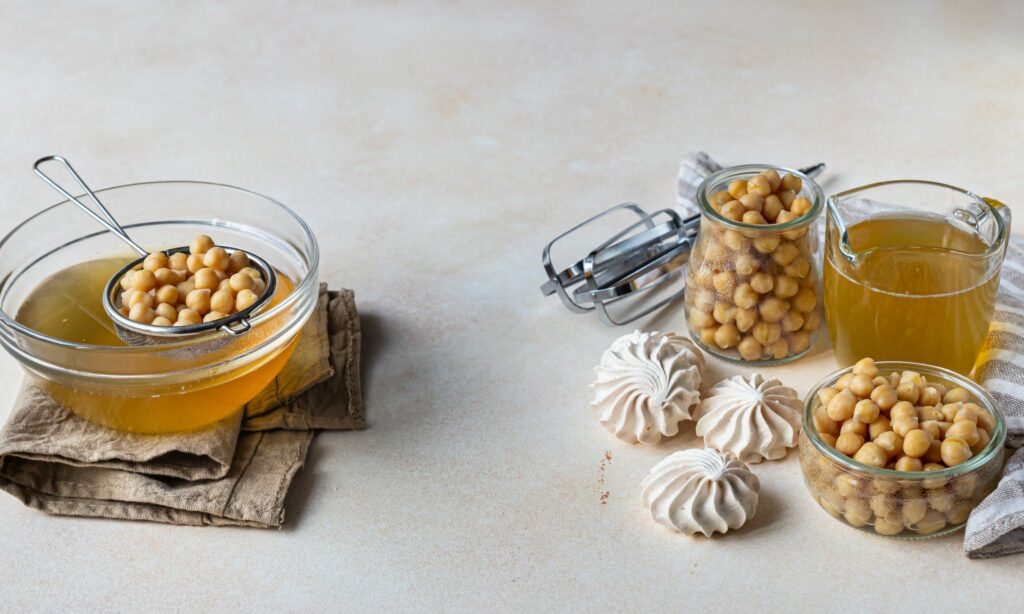 Ingredients
400g can chickpeas
100g golden caster sugar
Soya cream and fruit, to serve
Method
1. Preheat the oven to 110 C and line a baking tray with baking paper.
2. Drain a can of chickpeas over a bowl and save the chickpeas for another recipe.
3. Using an electric whisk and beat the chickpea water until soft peaks form (similar to egg whites).
4. Add the sugar to the mixture slowly, whisking constantly, until it becomes thick and glossy. This can take up to 10 minutes.
5. Spoon the meringue mixture onto the tray, in dollops.
6. Bake for about 1 hour or until crisp.
7. Leave to cool and decorate with soya cream and fruit.