Spring Tabbouleh with Quinoa and Asparagus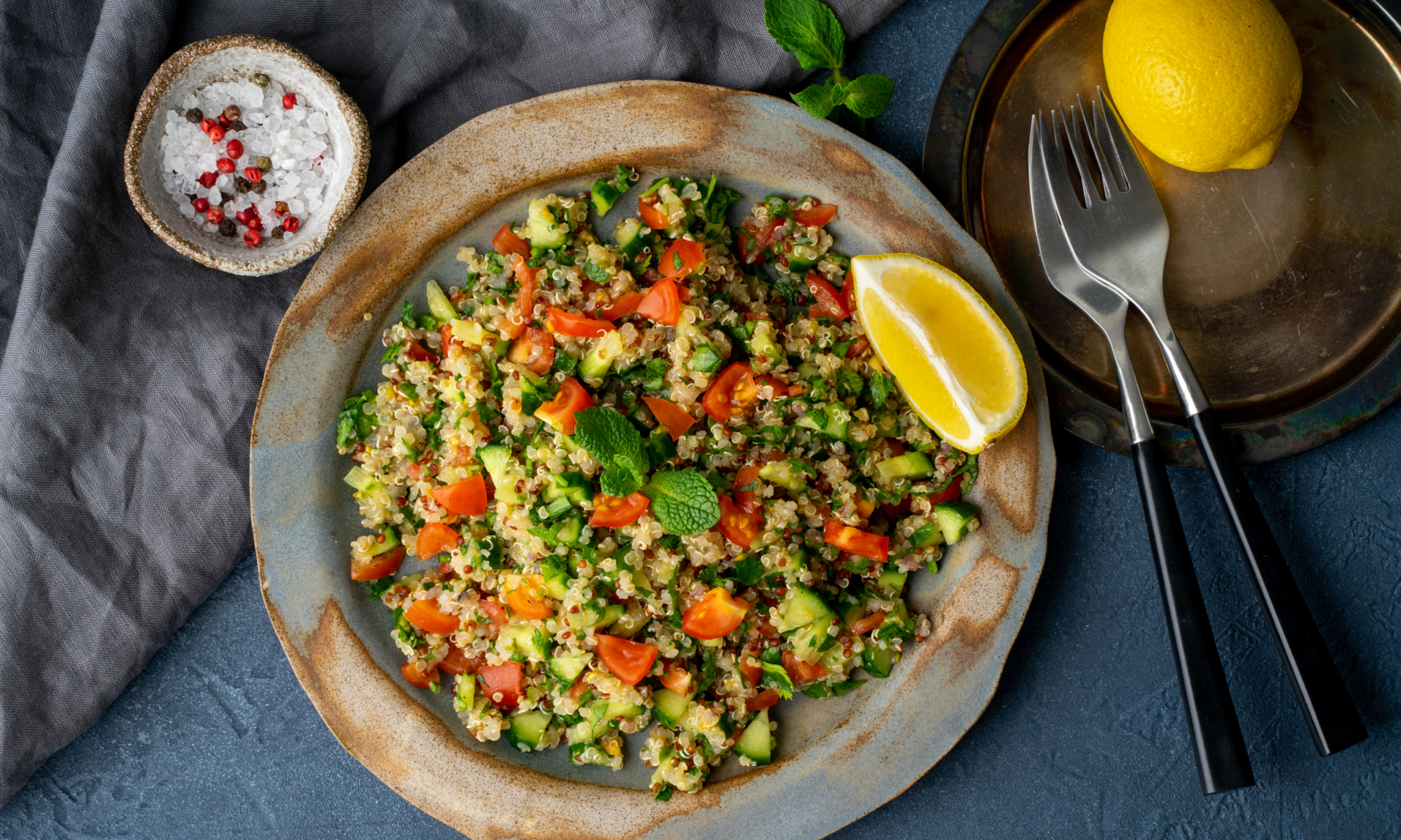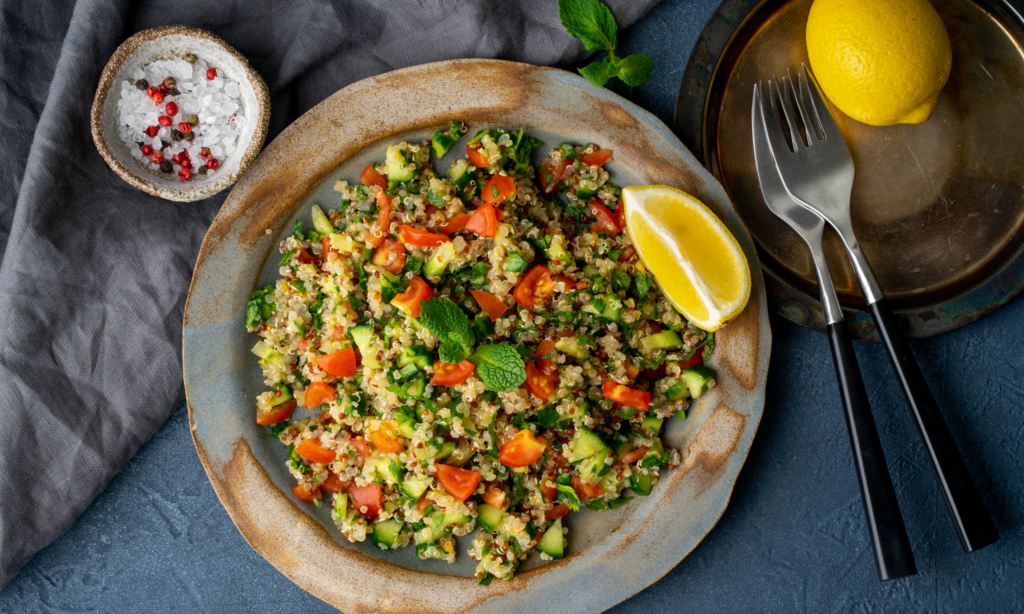 Serves 4 – 6
Ingredients
1 cup quinoa
1 ½ cups water
1 pinch salt
1 bunch of asparagus (chopped)
2 cups peas (or substitute edamame beans, radishes, cucumber or snow peas)
3 scallions (thinly sliced)
½ cup fresh dill (or parsley)
½ cup parsley (more to taste)
¼ cup sliced almonds
Dressing
1/3 cup olive oil
Zest from 1 lemon
1/3 cup lemon juice (1–2 lemons)
Salt
Pepper to taste
Method
1. Rinse the quinoa and place it in a pot with water and a pinch of salt. Cook as per the instructions on the packaging and then fluff and let cool.
2. Blanch the peas and asparagus in salted boiling water for a few minutes, until bright and tender. Rinse under cold water.
3. Place the cooled quinoa and blanched vegetables in a bowl. Add the scallions, dill and almonds, and toss together.
4. Add the oil, lemon zest, lemon juice, salt and pepper, and toss again.
5. Taste and add more salt and lemon as per your preference before serving.