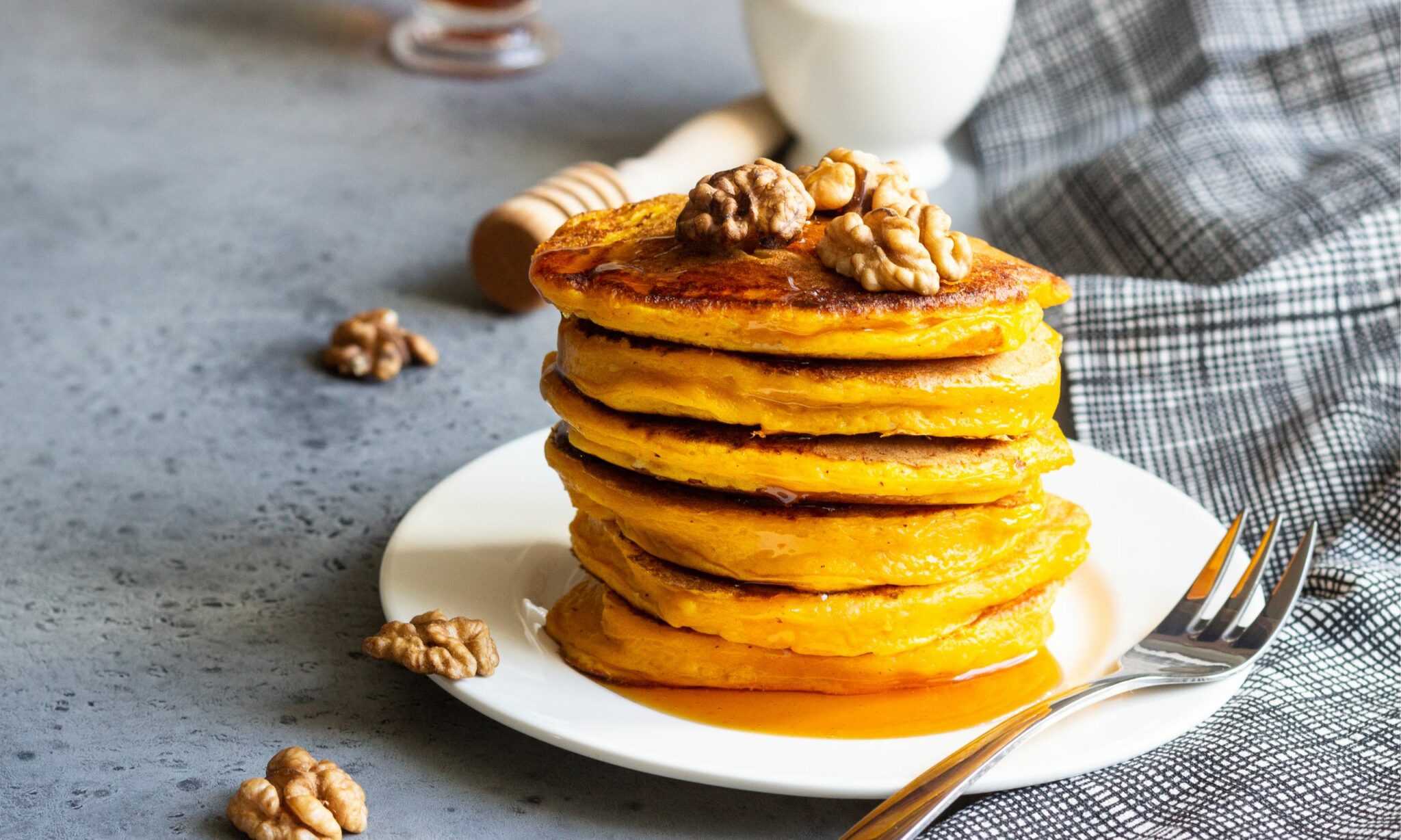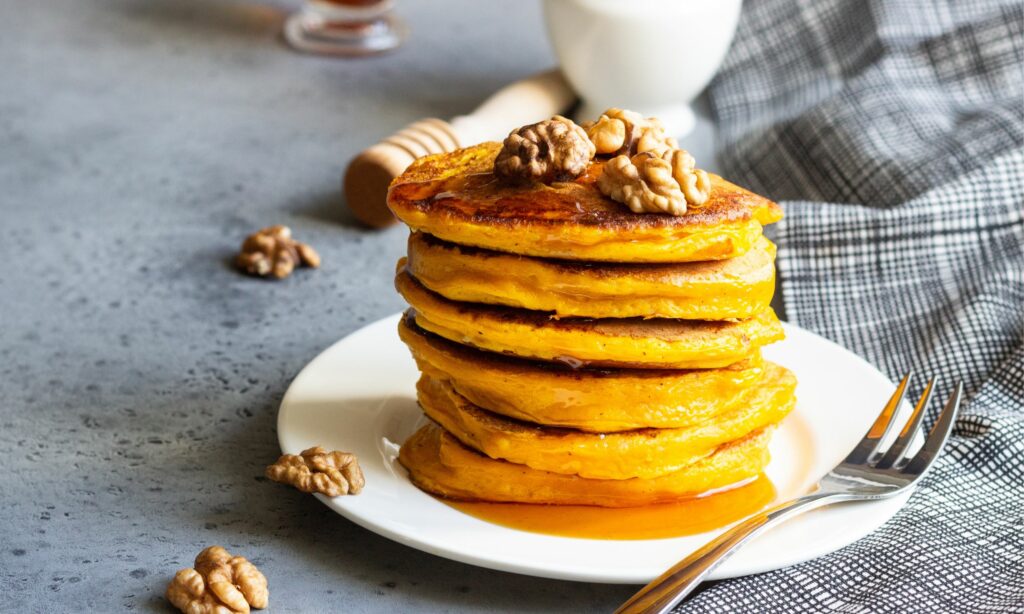 Serves 4
(3 small pancakes per serving)
Ingredients
1⁄2 cup self-raising flour
1⁄2 cup whole-wheat flour
1 tbsp white sugar
1⁄2 tsp salt
1⁄2 tsp ground cinnamon
3⁄4 cup low-fat milk
1⁄4 cup pumpkin (steamed & mashed/pureed)
1 ripe banana (mashed)
1 tbsp unsweetened applesauce
1 large egg
Non-stick cooking spray
Method
1. Sift the flour, sugar, salt, and cinnamon together in a bowl and set aside.
2. Mix the milk, pumpkin, banana, applesauce, and egg in another bowl. Add this to the flour mixture until just moistened.
3. Spray a pan with non-stick cooking spray and heat over medium heat. Drop the batter in large spoonfuls onto the pan and cook until bubbles form and the edges are dry (3 to 4 minutes). Flip the pancakes and cook until browned on the other side (2 to 3 minutes). Repeat with the remaining batter and try to make 12 small pancakes.
4. Serve 3 pancakes and store the remaining in an airtight container in the fridge.
Dietitian's note: For an extra energy boost, add a dollop of low-fat yoghurt to the pancakes and sprinkle some mixed berries on top.
Want meal plans filled with delicious, healthy meals just like this one? Check out our Nourish and Whole Body plans!