Mother's Day Blueberry Pancakes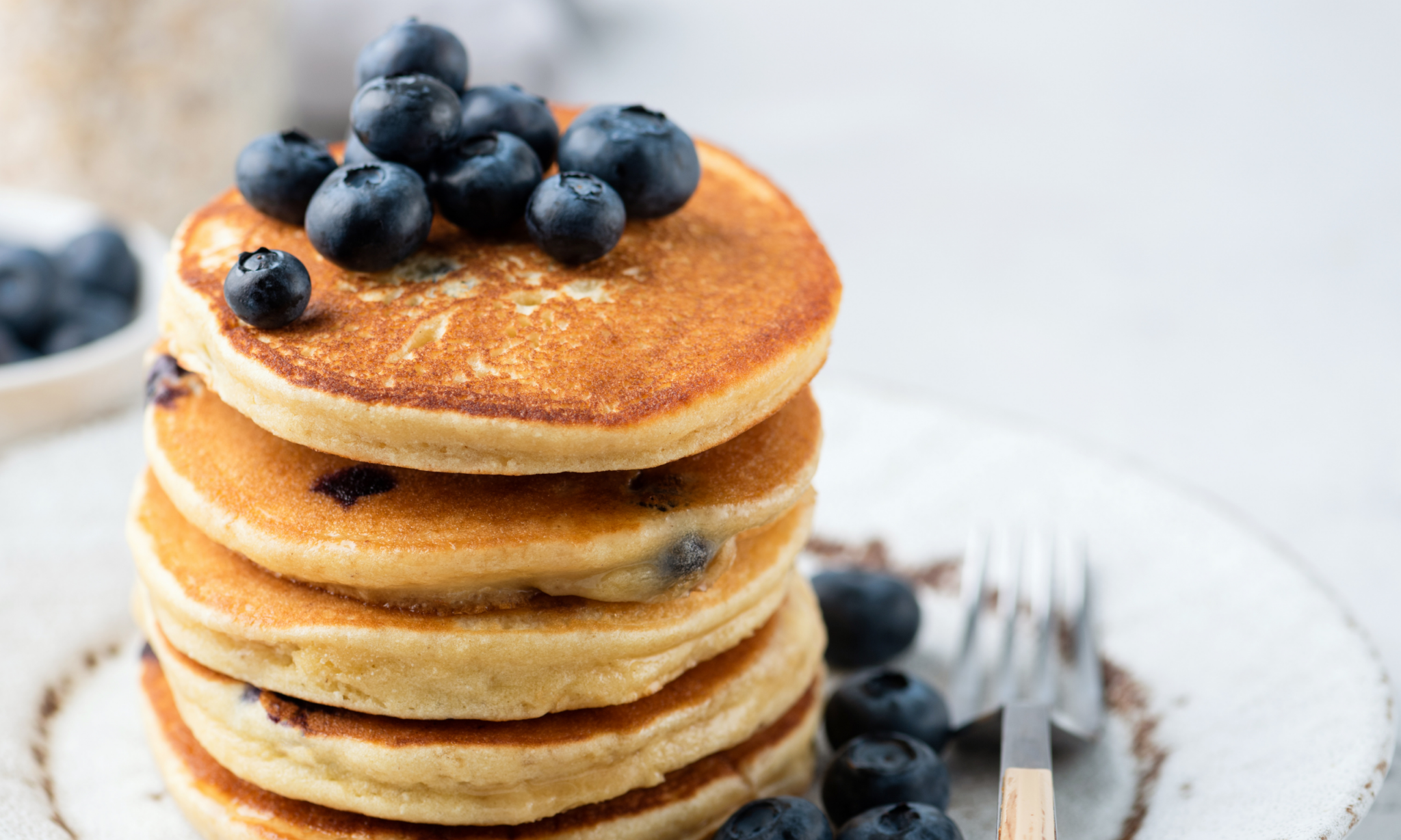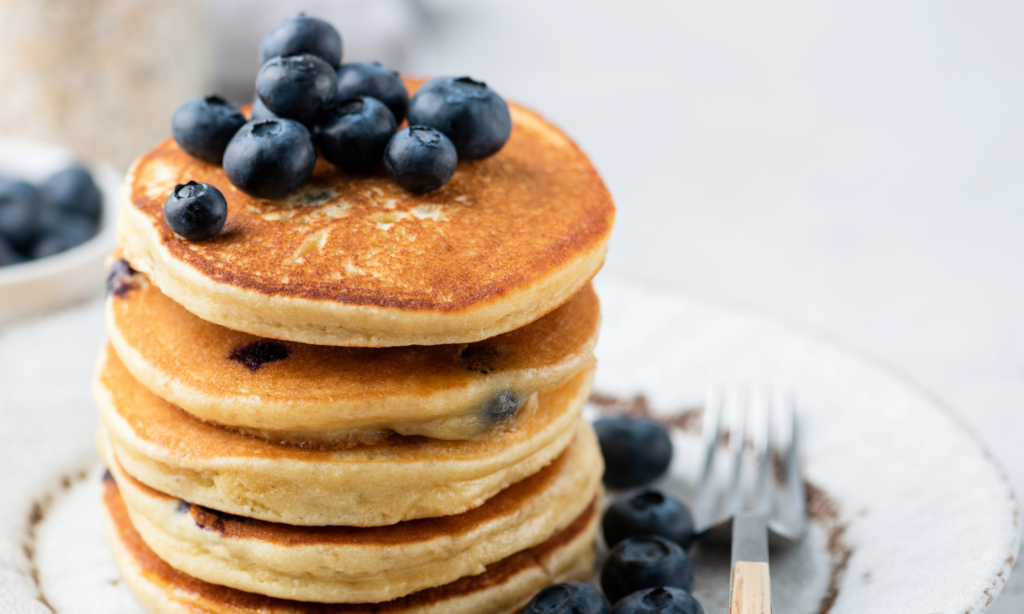 Spoil mom by making her a delicious and healthy breakfast that she can enjoy in bed this Mother's Day!
Ingredients
1 tsp almond butter / sugar-free peanut butter
2 eggs
1/4 cup coconut flour
1/4 cup low-fat milk
1/2 cup blueberries
1 tsp baking powder
1 tsp ground cinnamon
Method
Mix the eggs, milk, coconut flour and baking powder in a bowl to form a batter.
Heat a non-stick pan over medium heat. Drop spoonfuls of batter into the pan and cook on both sides until cooked and golden.
Top pancakes with nut butter, cinnamon and blueberries.
Want access to daily healthy recipes as well as meal plans and grocery lists developed specially for you? Learn more about our Nourish plan!