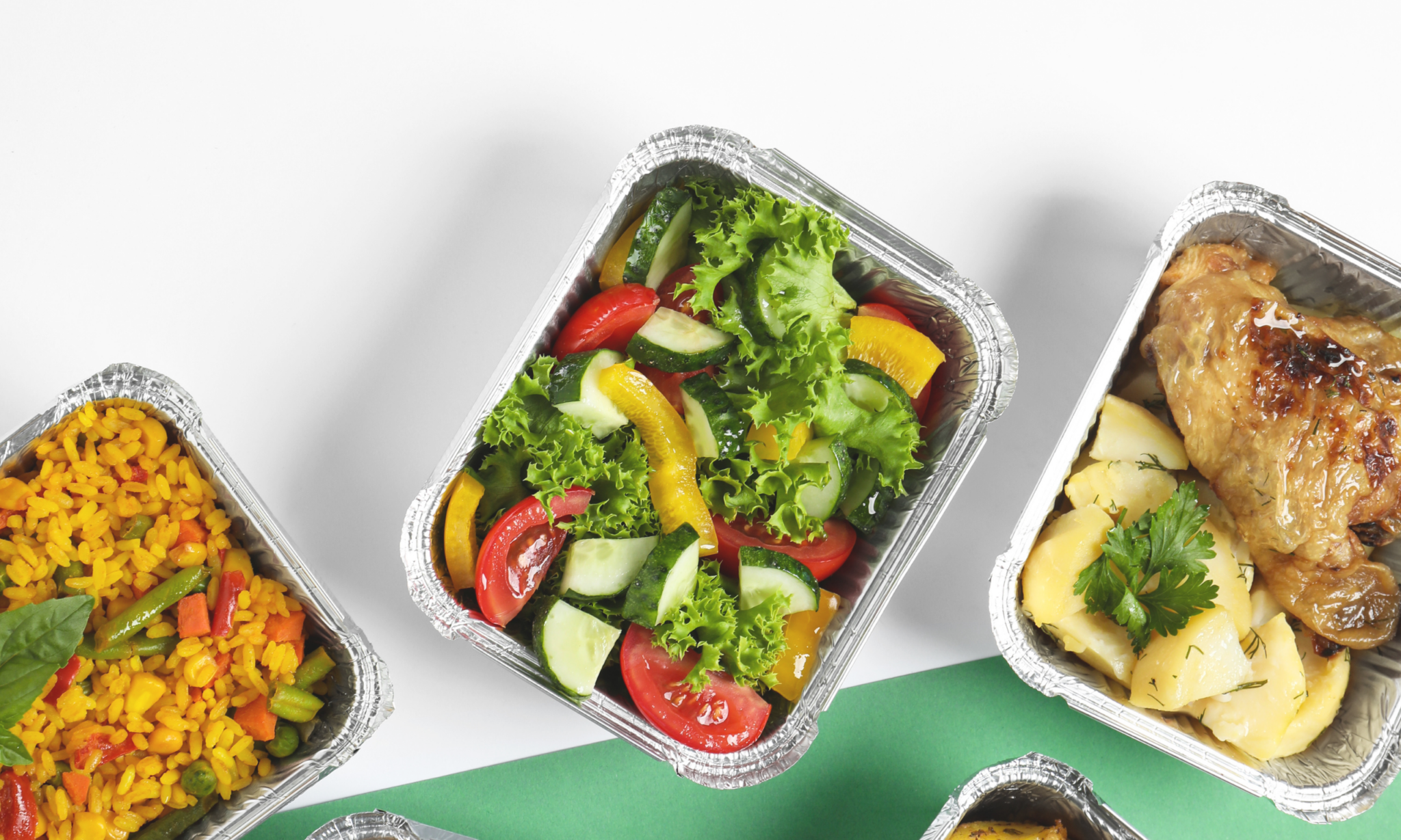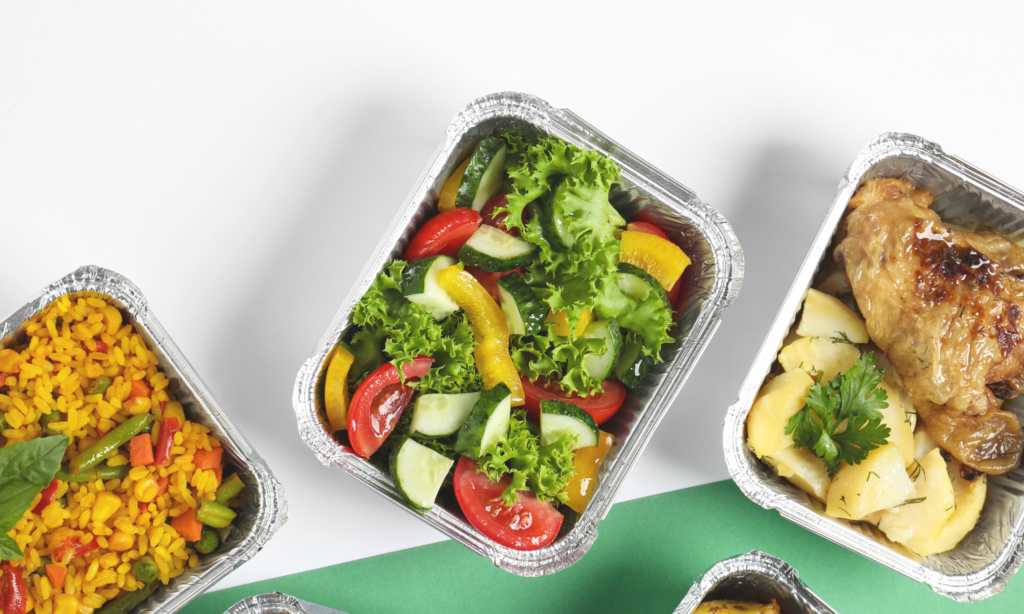 Want to stay healthy but feeling overwhelmed by the busy-ness of daily life?
Our dietitians have compiled a list of recommended guilt-free readymade meals, which you can pick up from your local grocery store on your way home…
Our favourite ready-made meal combinations:
Calories per serving – serving size found on the nutritional label of each food
Wholewheat wraps with sliced ready-made oven-roasted chicken breast
Heat the wraps in the microwave and add any leftover salad/vegetable ingredients from the week along with the pre-roasted chicken.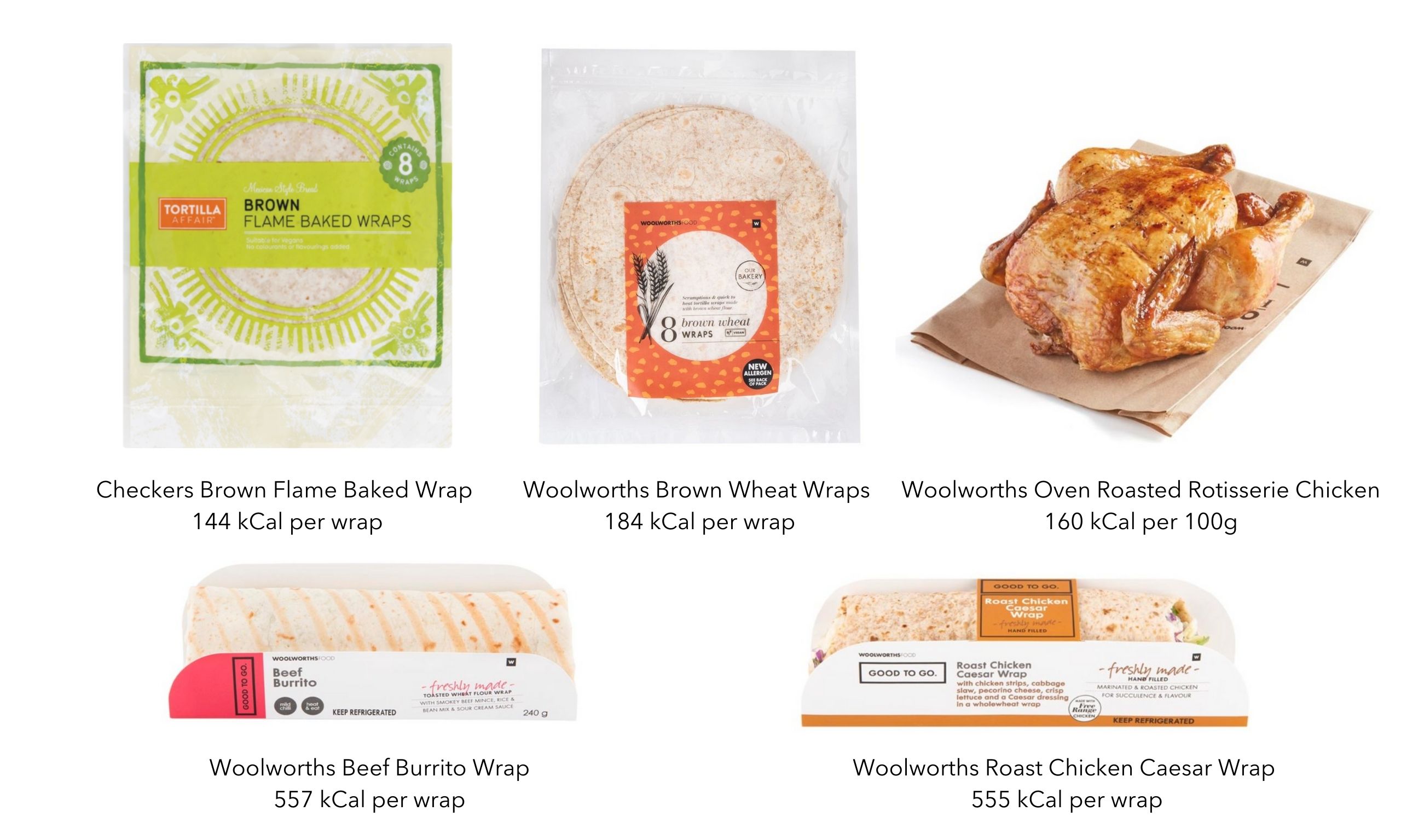 Ready-made soup with easy added protein
Buy a vegetarian soup and add some shredded leftover meat from the week or a tin of chickpeas/beans to increase the protein content of the meal.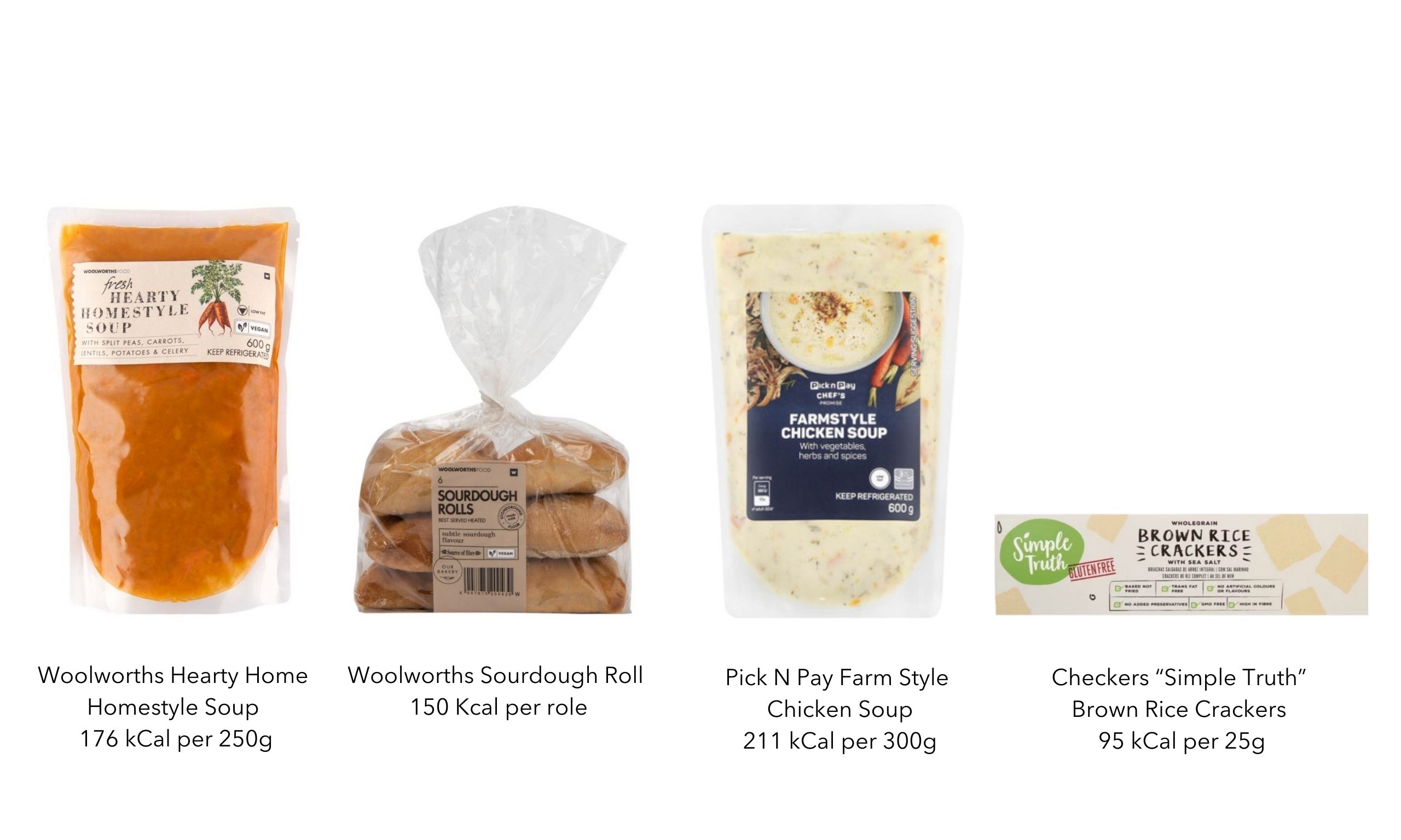 Ready-made salad with smoked pork, chicken or fish
Choose a salad option that contains greens and a type of grain, such as quinoa, or a starchy vegetable like beetroot, add your pre-cooked protein of choice, and enjoy.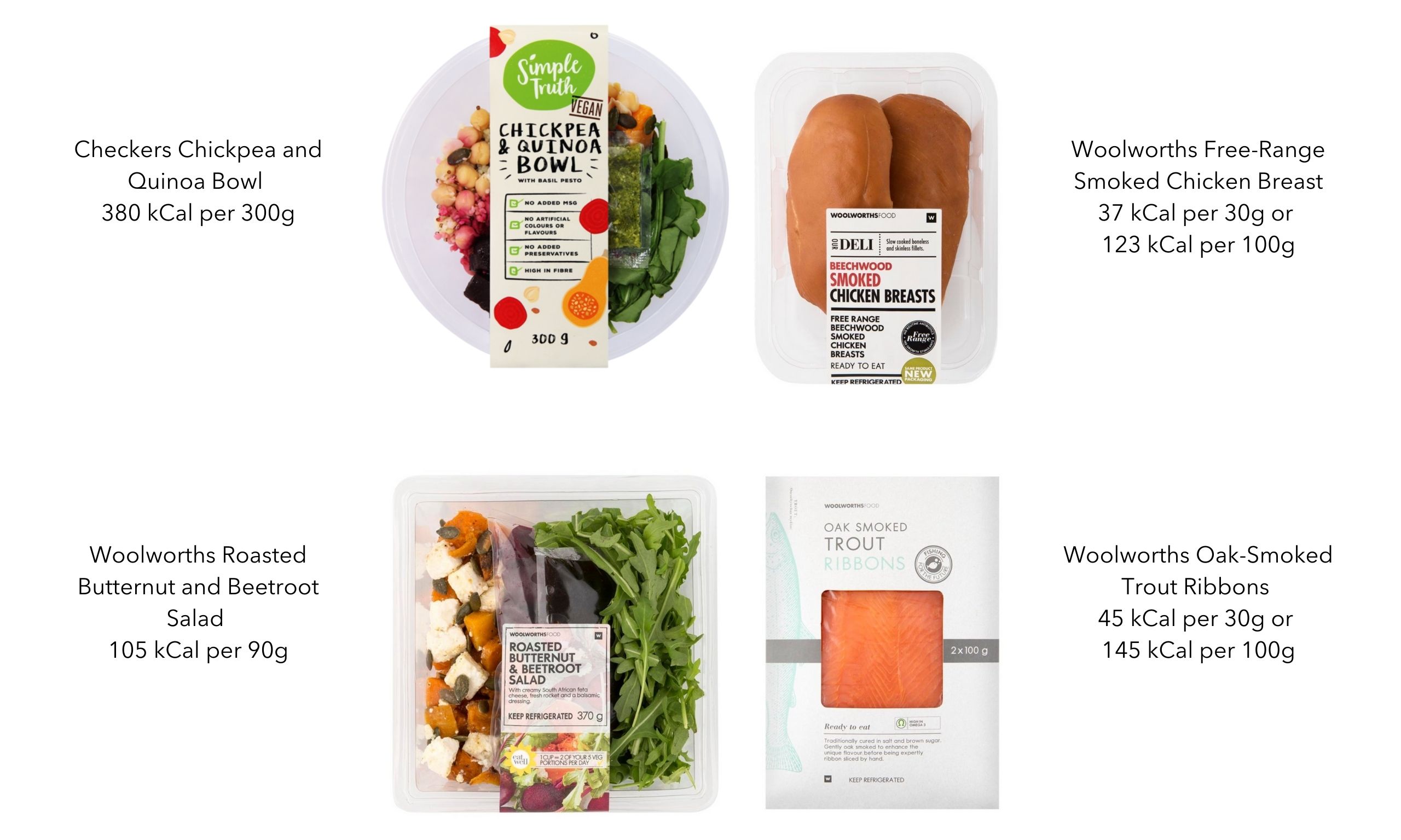 Build your own poke bowl
Buy ingredients like sashimi salmon, pickled ginger, fresh mixed greens, cucumber, pineapple, avocado, sesame seeds and ready-made 'heat and eat' rice.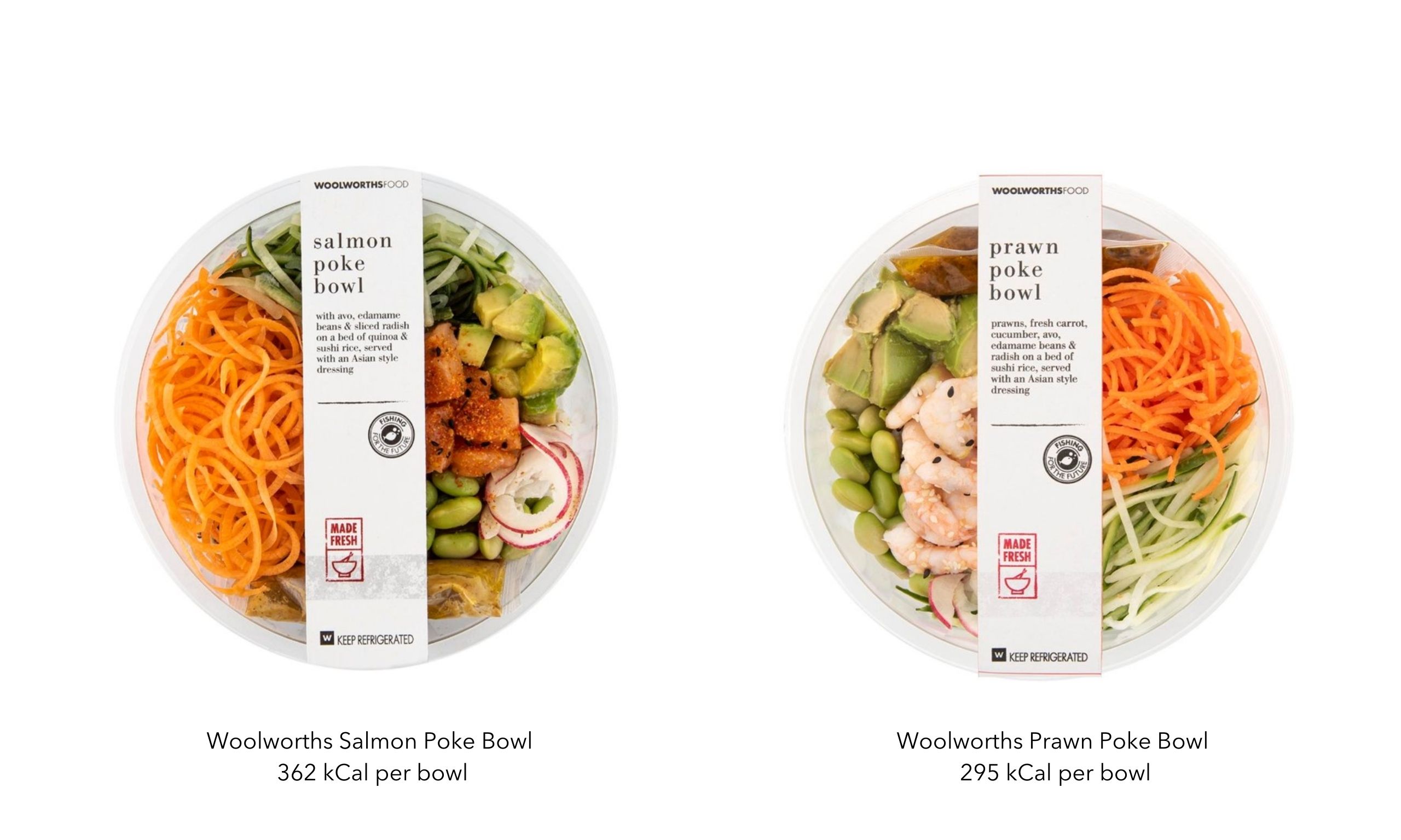 Pre-made quiche
Heat a slice of your favourite quiche and add a salad to your meal by throwing together some leftover ingredients from the week or buying a pre-packaged greek or garden salad.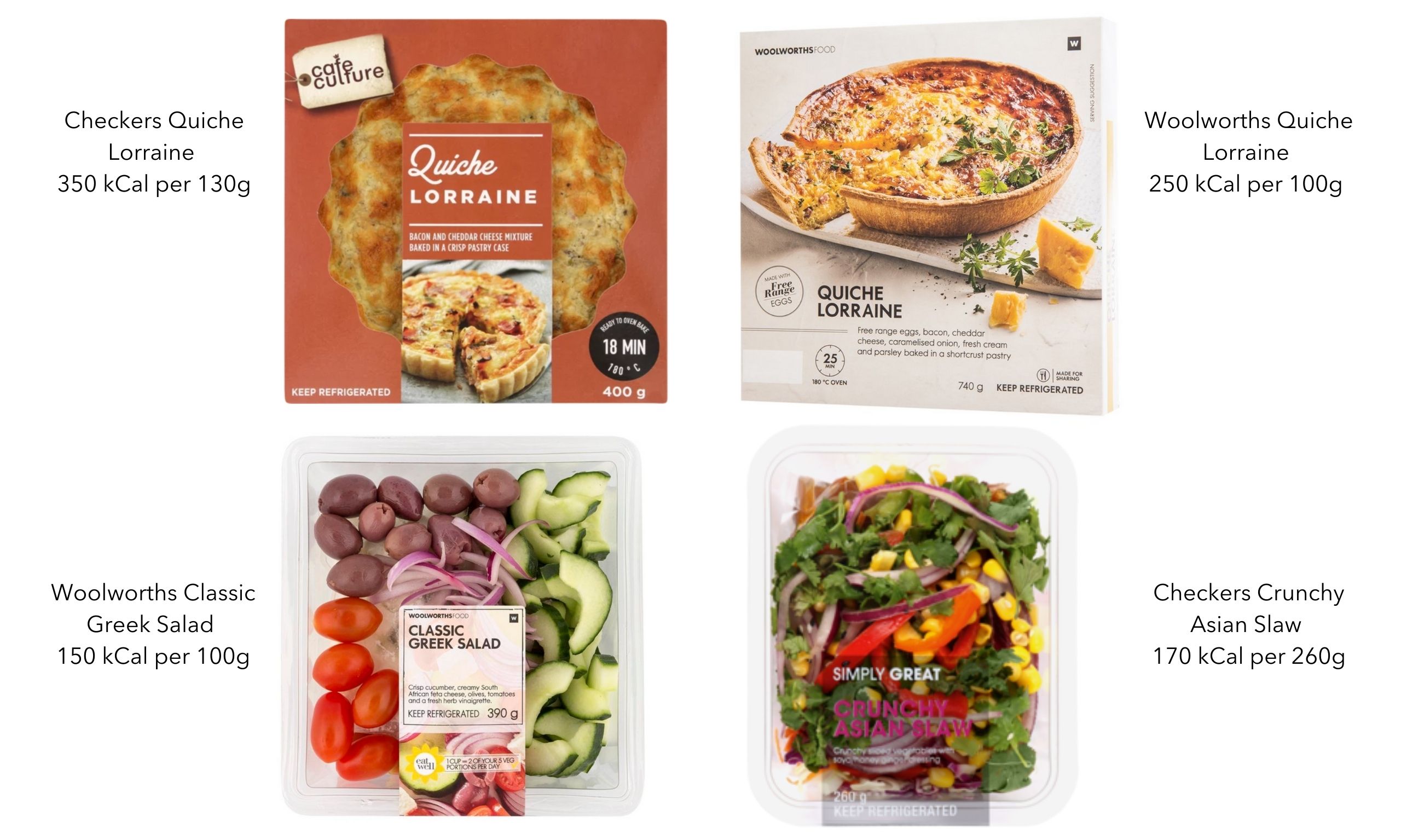 Ready-made falafel balls
Heat the falafels in an air fryer and add to salads or wraps.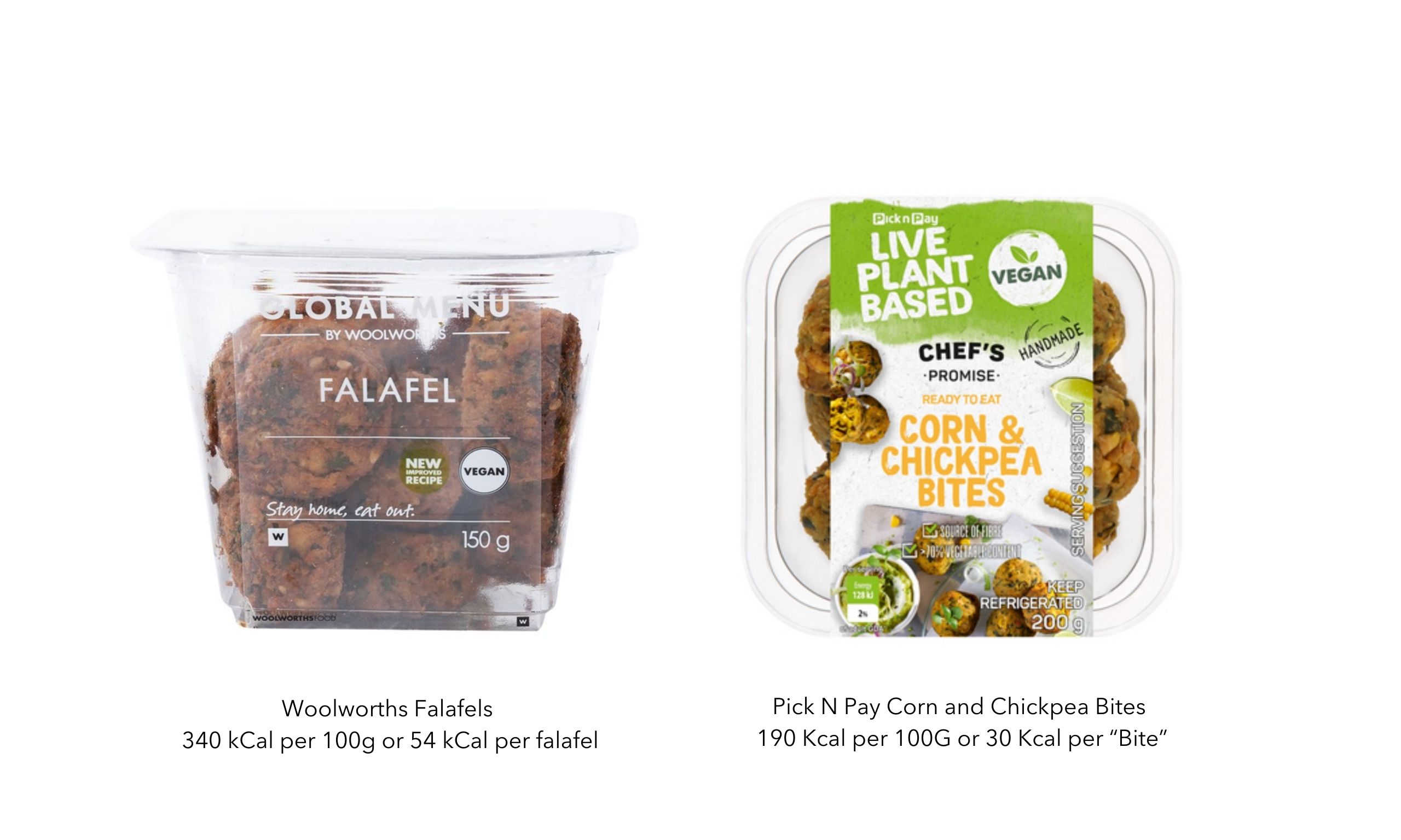 Want to learn more about eating well every day? Find out more about our tried-and-test, expert-guided Nourish Plan!