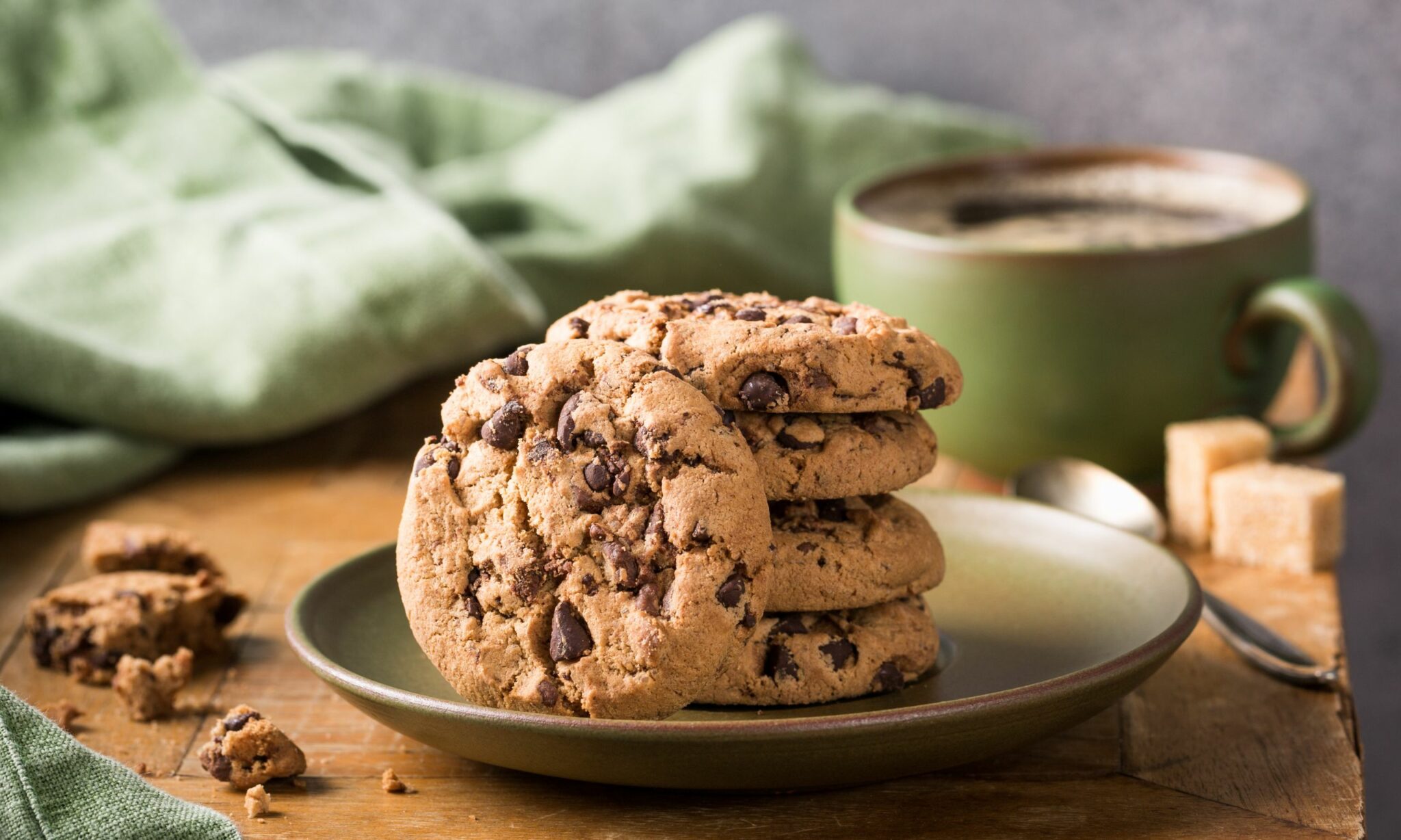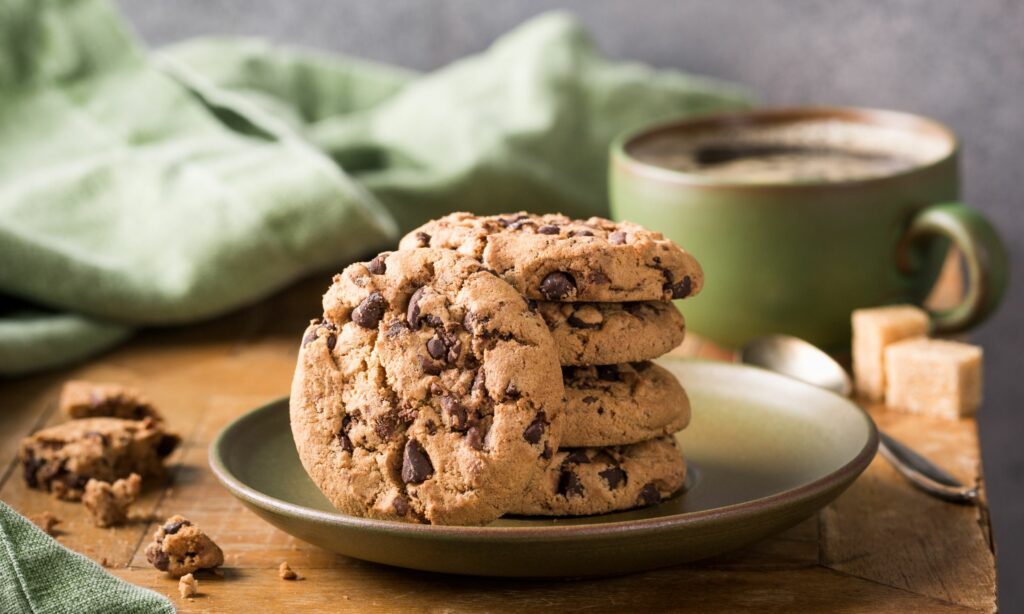 Fill your home with healthy treats that will satisfy your sweet tooth without derailing your journey to greater health by making our Chocolate Chip Cookies that are brimming with nutrition.
Makes 24 cookies
(2 cookies per serving)
Ingredients
1 ¼ cup instant oats
1 cup whole wheat flour
1 ½ tsp baking powder
1 ½ tsp cinnamon
½ tsp salt
¼ cup unsweetened applesauce
4 tbsp unsalted butter (melted and cooled)
1 large egg
1 tsp vanilla extract
½ cup honey
½ cup dark chocolate chips
¼ cup raisins (optional)
Method
1. Mix the oats, flour, baking powder, cinnamon, and salt in a large bowl.
2. In a smaller bowl, combine the applesauce, butter, egg, vanilla, and honey. Mix until completely blended.
3. Pour the liquid mixture into the flour mixture and stir until combined. The dough should be wet and sticky. Fold in the raisins and chocolate chips.
4. Place the dough in the refrigerator and allow it to chill for at least 30 minutes.
5. When you are ready to bake the cookies, preheat the oven to 180 degrees Celsius.
6. Remove the dough from the fridge (if it is stiff, let it sit at room temperature for 5 to 10 minutes). Arrange the dough into small balls, place them on a lined baking sheet and flatten each ball into a cookie shape.
7. Bake the batch for about 10 minutes or until golden and firm around the edges.
8. Allow the cookies cool before serving.